Hey there!
If you follow my blog, then you may have seen my recent post about my writing struggles. I know many writers struggle on a daily basis to keep their energy going with a story (especially if the writing is a novel). Some of my younger friends inspired me to start something here. Every Sunday they choose a writing prompt or make a writing prompt up and simply write. A few of my other friends have joined in on their shindig, but I never did. I have a whole Pinterest board full of writing prompts, but I never used them. See a pattern here?
Finally, after weeks of struggling to write, I decided to call up my writing/book bestie and talk about this. She inspired me in multiple ways (Check my Instagram for an entire page about it.), but she also gave me an idea. I decided to start a meme… thing. Around the book blogging community I have seen things like Top Ten Tuesday, Waiting on Wednesday, etc. (Are these things called memes?) My idea stems from all of these things put together. Thus… I announce to you: Storytime Sunday.
What is Storytime Sunday you ask? Well, here are the rules/guidelines to participating in Storytime Sunday:
I will post a writing prompt each Sunday (Look at the bottom of this post for the first one!) and then the fun begins. You, yes, you, will run with the prompt. You can write for as little or as long as you want. Perhaps this will inspire an entire novel or perhaps you are a poet, and you will write a poem! The possibilities are endless. Are you an artist? Well, you can draw something inspired by the prompt that tells a story.
Then the actual, real fun begins! You can submit your piece of art/writing to me through my email, writercharley@gmail.com, and have it featured on a future Storytime Sunday post on my blog! If you have your own blog, then post it there and link back to this post! I just want to spread the writing love! The pieces of writing can be in progress or finished as well, however far you get into it! Email
If you do end up participating on a blog of your own, then please share on social media with the #StorytimeSundayWriter. This way everyone who participates, and me, can see all the wonderful works!
Eventually, I hope to join us all in either a Twitter group, Facebook group, or give us some time of forum to communicate altogether in besides the comments section. Tell me below which would work best for you!
So this was a lot of information packed into one post… so let's break it down.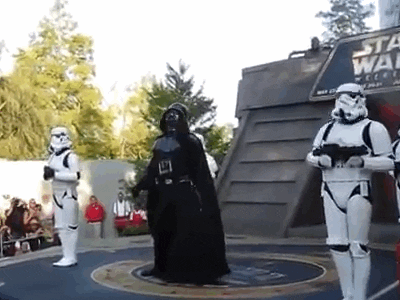 (Also, I just really love this gif.)
Rules:
A Writer Named Charley will post the weekly prompt on Sunday.
Use the photo (below) as the featured photo on your blog, if you have one.
Submit your work throughout the week, but Friday at the latest. (I need time to look through all the submissions.) Email the piece to me either through a .pdf of a Google doc. (Or post it directly in the email.)
Check back on Sunday for the submission/my writing piece and the new prompt.
Share on social media with #StorytimeSundayWriter.
Repeat!
Like I said before, I am super excited to start this weekly community of writers. I hope to hear plenty of success stories! Remember though, I am going along in this just as you are!
Thank you! I am super excited! Here's the first prompt for this week which will have the full writing piece presented next Sunday.
Write a story that involves a countdown. Start the story at 10 and end the story at 0.
Here is the photo to put into your posts on your blog:
Ohhhhh!!!!!! I am so excited to see where this takes everyone!
Have fun!
Much love, XOXO,
~A Writer Named Charley~
#awriternamecharley