May is always a busy month for authors, publishers, and readers alike. I look forward all year to this special month, but especially this year! Here is a list of books I am anticipating reading and crying with: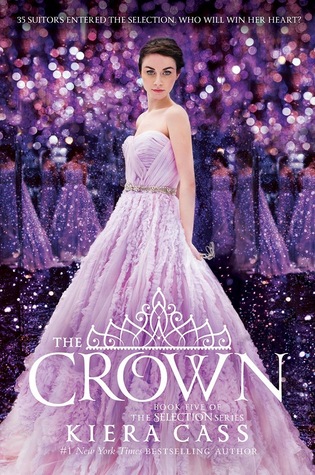 Summary

:
Twenty years have passed since the events of The One, and America and Maxon's daughter is the first princess to hold a Selection of her own. Princess Eadlyn didn't think she would find a real partner among the Selection's thirty-five suitors, let alone true love. But sometimes the heart has a way of surprising you… and now Eadlyn must make a choice that feels more difficult—and more important—than she ever expected.
The Selection series has sold more than 3 million copies and captured the hearts of fans around the world. This swoon-worthy final installment is the happily ever after they've all been waiting for.
The Unexpected Everything by Morgan Matson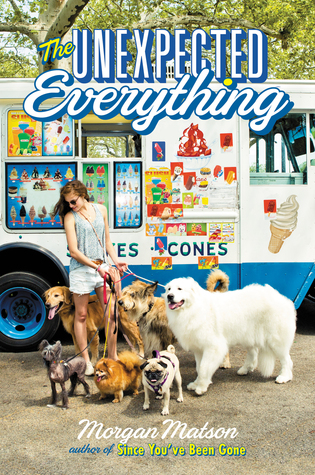 Summary:
Andie had it all planned out.
When you are a politician's daughter who's pretty much raised yourself, you learn everything can be planned or spun, or both. Especially your future.
Important internship? Check.
Amazing friends? Check.
Guys? Check (as long as we're talking no more than three weeks)
But that was before the scandal. Before having to be in the same house with her dad. Before walking an insane number of dogs. That was before Clark and those few months that might change her whole life.
Because here's the thing – if everything's planned out, you can never find the unexpected.
And where's the fun in that?
Summer Days and Summer Nights by Stephanie Perkins (and others)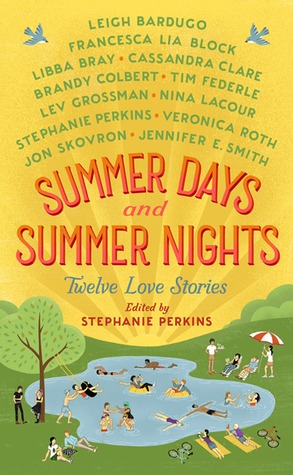 Summary:
Maybe it's the long, lazy days, or maybe it's the heat making everyone a little bit crazy. Whatever the reason, summer is the perfect time for love to bloom. Summer Days & Summer Nights: Twelve Love Stories, written by twelve bestselling young adult writers and edited by the international bestselling author Stephanie Perkins, will have you dreaming of sunset strolls by the lake. So set out your beach chair and grab your sunglasses. You have twelve reasons this summer to soak up the sun and fall in love.
Featuring stories by Leigh Bardugo, Francesca Lia Block, Libba Bray, Cassandra Clare, Brandy Colbert, Tim Federle, Lev Grossman, Nina LaCour, Stephanie Perkins, Veronica Roth, Jon Skovron, and Jennifer E. Smith.
The Problem with Forever by Jennifer L. Armentrout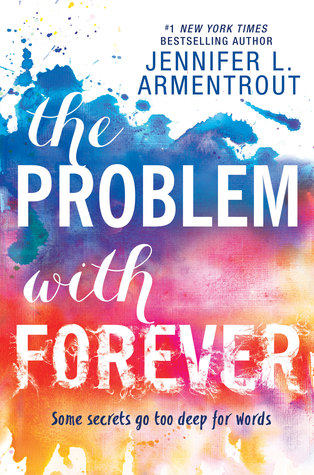 Summary:
For some people, silence is a weapon. For Mallory "Mouse" Dodge, it's a shield. Growing up, she learned that the best way to survive was to say nothing. And even though it's been four years since her nightmare ended, she's beginning to worry that the fear that holds her back will last a lifetime.
Now, after years of homeschooling with loving adoptive parents, Mallory must face a new milestone—spending her senior year at public high school. But of all the terrifying and exhilarating scenarios she's imagined, there's one she never dreamed of—that she'd run into Rider Stark, the friend and protector she hasn't seen since childhood, on her very first day.
It doesn't take long for Mallory to realize that the connection she shared with Rider never really faded. Yet the deeper their bond grows, the more it becomes apparent that she's not the only one grappling with the lingering scars from the past. And as she watches Rider's life spiral out of control, Mallory faces a choice between staying silent and speaking out—for the people she loves, the life she wants, and the truths that need to be heard.
Sleeping Prince by Melinda Salisbury
Summary: 
Return to the darkly beautiful world of The Sin Eater's Daughter with a sequel that will leave you awed, terrified . . . and desperate for more.
Ever since her brother Lief disappeared, Errin's life has gone from bad to worse. Not only must she care for her sick mother, she has to scrape together rent money by selling illegal herbal cures. But none of that compares to the threat of the vengeful Sleeping Prince whom the Queen just awoke from his enchanted sleep.
When her village is evacuated as part of the war against the Sleeping Prince, Errin is left desperate and homeless. The only person she can turn to is the mysterious Silas, a young man who buys deadly poisons from Errin, but won't reveal why he needs them. Silas promises to help her, but when he vanishes, Errin must journey across a kingdom on the brink of war to seek another way to save her mother and herself. But what she finds shatters everything she believed about her world, and with the Sleeping Prince drawing nearer, Errin must make a heartbreaking choice that could affect the whole kingdom.
This Is My Brain on Boys by Sarah Strohmeyer
Summary:
Addie Emerson doesn't believe in love, at least for herself. A straightlaced, brilliant girl, she's more interested in getting an A than falling in love. But Addie is determined to prove the science of love—because Addie Emerson does believe in science.
Science tells her that "love" is nothing more than the brain's state under the influence of certain chemicals. And by artificially stimulating those chemicals, the brain can totally be tricked into falling in love. So Addie decides to apply that knowledge—and make her classmates fall in love—to win the coveted Athenian Award for Science in her elite private school. One way to speed up the process—adrenaline—she'll put her classmates in dangerous, high-risk situations . . . and research the fallout.
But a mysterious new guy keeps messing with her plans. And she kind of can't stop thinking about his gorgeous brown eyes. With backstabbing competitors—including her former lab partner, the preppy, wealthier-than-thou Dex—and more than one pair of star-crossed lovers—can Addie manage to salvage her experiment and win the Athenian? And what happens if she does the unthinkable—and falls in love?
A Walk in the Sun by Michelle Zink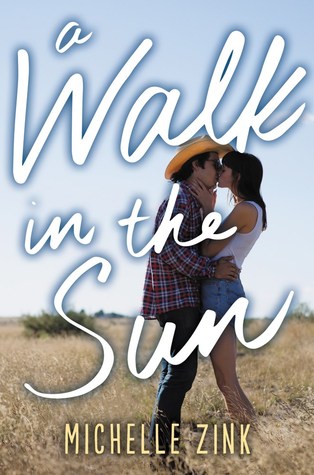 Summary:
Rose Darrow never wanted to spend her life working on her family's farm. But when her family is rocked by an unexpected tragedy she has no choice but to put her plans for the future—and dreams of escaping her small town—on hold.
Bodhi Lowell left home as a kid and hasn't looked back. Years of working farm jobs has given him the one thing he wants most: freedom to travel without answering to anyone. He's already looking past his job at Darrow Farm and plans on leaving in September—until he meets Rose.
Neither Rose nor Bodhi can deny the sparks flying between them, but with the end of summer looming, they must decide if it is better to have loved and lost than never to have loved at all….
Road Trip Summer by Lauren Barnholdt
Summary:
Everyone knows the road to love is filled with twists and turns. Lauren Barnholdt's summer road trip novels, Two-Way Street and Right of Way, are now available together in one paperback edition!
In Two-Way Street Jordan and Courtney are totally in love…that is until Jordan dumps Courtney out of the blue right before they're set to drive to college together. But it's too late to change plans, so the trip must go on as planned. Courtney's heartbroken, while Jordan's got a secret or two that he's not telling her. And the secret has everything to do with why they broke up, why they can't get back together—and why they're actually totally destined for each other.
In Right of Way Peyton and Jace meet on vacation and fall head over heels in love. But things don't go as planned and after a tumultuous break-up, they're thrown together on a road trip. One of them is lying about the destination. One of them is pretending not to be leaving something behind. And neither of them is prepared for what's coming on the road ahead…
That's it! Which May releases books are you looking forward to? Tell me in the comments below!
Much love, XOXO,
~A Writer Named Charley~
#awriternamedcharley